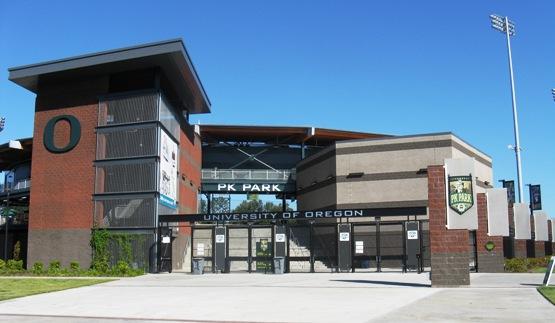 This is the main entryway into the stadium. It is nice, clean, new looking - inaugural season was in 2010 - so it is new. I wandered down the pathway to the right of this entryway and accessed the stadium beyond the first base line.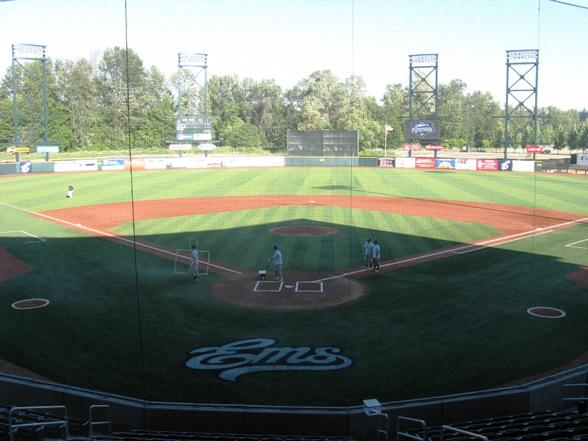 Fuzzy photo. The bullpens were beyond the field behind the outfield walls. The seats were in the shade which was quite a relief on this hot afternoon.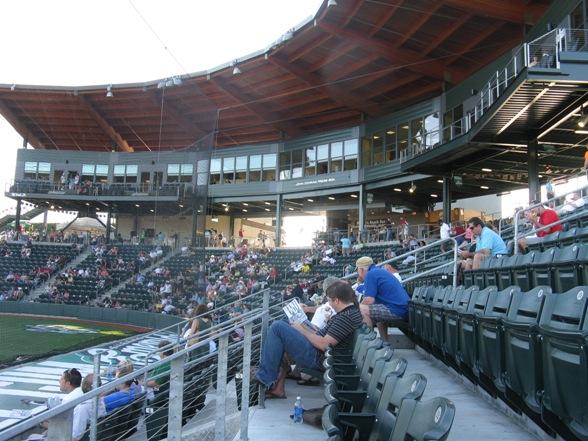 Plenty of leg room in the seating area.
An upper level for the officials and suite owners.
Wide open concourse to obtain views beyond the stadium.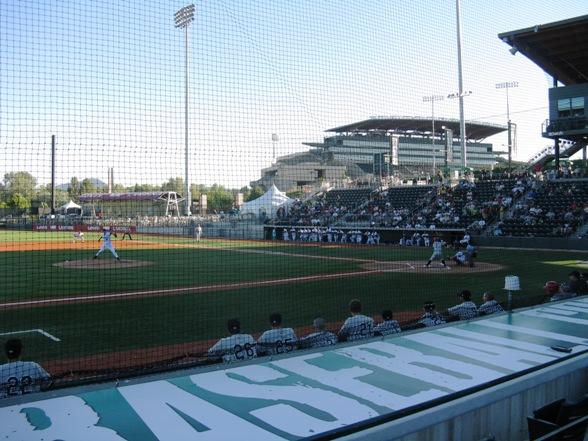 Here you can see the dugouts for both the home team (first base) and visiting team (third base), the net obstruction, and Autzen Stadium beyond the first base side.
An alternate name/logo for the Emeralds is the Ems (painted behind home plate above). It was a lovely evening and it was safe to walk back to the hotel I stayed at.