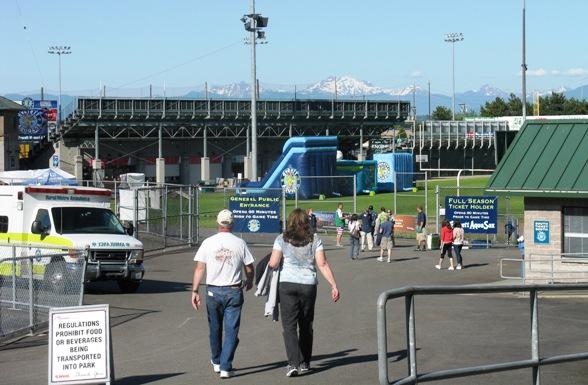 There are two entrances to this stadium. This entrance is beyond the first base side and parking is free here. The other entrance is down the third base side and there is a charge for parking in that lot. You can see the kids area (blue blow up slides) is well behind the concourse and seating area.
The Cascade Mountain Range is in the distance. You can also notice how the seating area is above the concourse/concession area.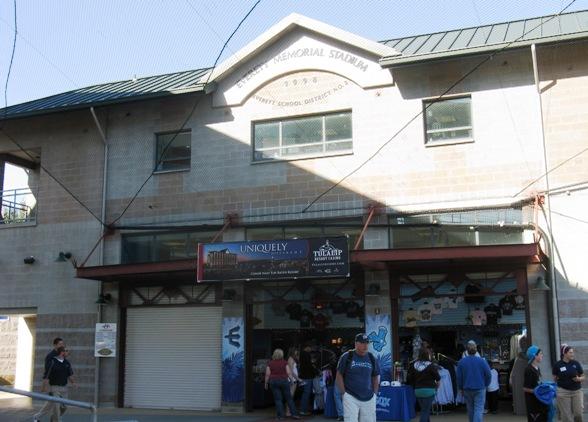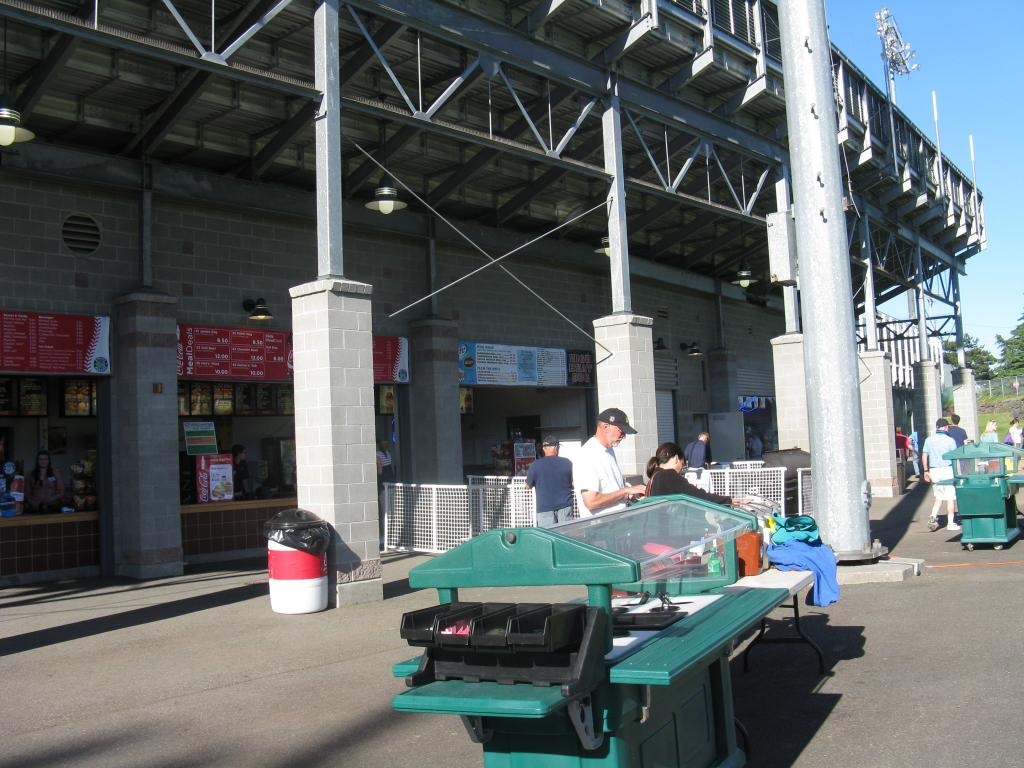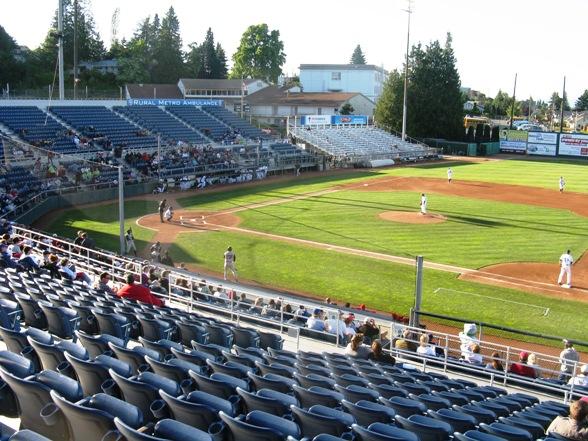 Field view. Most seats are blue plastic with cup holders. There are bleachers down the third base and first base side that are aluminum benches that got real loud with the stomping the fans made during the July 4th game I attended. All field box seats were $5 sponsored by BECU on the July 5th game I attended. Nice!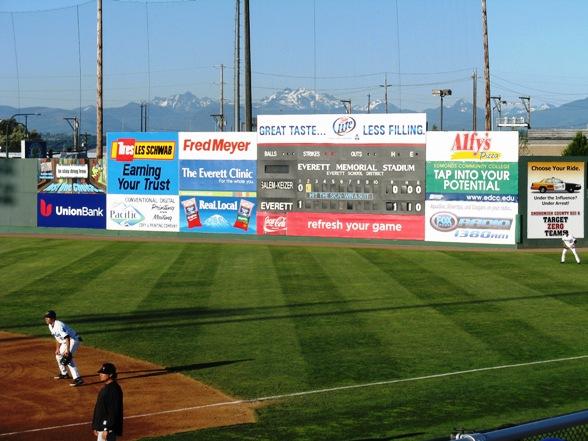 A nostalgic manual scoreboard, including the green, red, and white dot lights for balls, strikes, and outs.
There are lots of high nets around the outfield as shown here. These prevent damage to windshields passing by on the highway behind the outfield wall.
And, of course, a beautiful mountain view.