Volcanoes Stadium
Field of Dreams Way NE
Salem, OR, 97303
Salem - Keizer Volcanoes
Class A - San Franciso Giants
Northwest League of Professional Baseball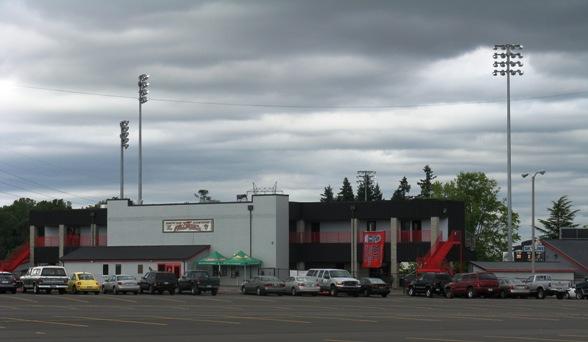 The outside of Vocanoes Stadium. A bit different; but not bad. Parking was free; getting to the stadium was easy. There was a small gift shop (structure to the left of the green umbrellas).
Things I liked:
It was 'net free' down the baselines

Train beyond right field

Deutche Mirror Pond Beer @ $4.75

It was pleasantly free of lots of noise/music between pitches and innings (there was some; but not too often)

Attending a game in daylight and leaving the game in daylight

The sunset (see photo below)
Remains of the 4th of July celebration. Nice green field. Red seats, sun-bleached pink.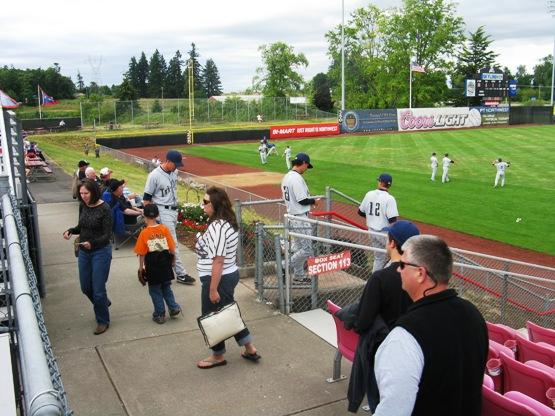 Although this photo looks like weather might have been an issue at this game, it wasn't.