Personal Notes:
I had a fantastic time at both games I saw here. Much of that enjoyment had to do with meeting fellow ballpark visitors Jim and Andrea. I had corresponded with Jim via the internet and email for several years and was finally able to meet him and Andrea in person. It was perfect. Thanks, Jim and Andrea for the tickets, the tour, and the company.
At the second game I attended here I received a patriotic hat, visited the left field pen for batting practice, toured the museum, watched the moose (mascot), saw the grounds crew dancing, and had just the best time and conversation during the game with Jim, Andrea, Gordon, and Bob.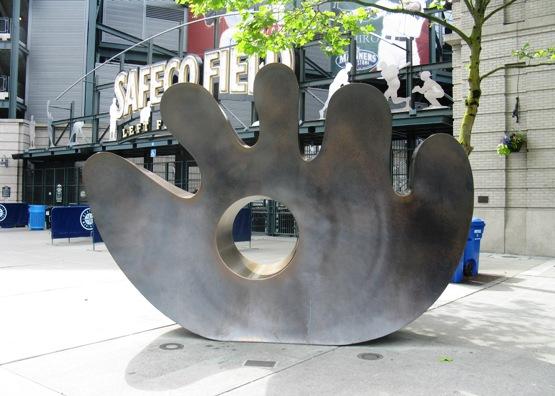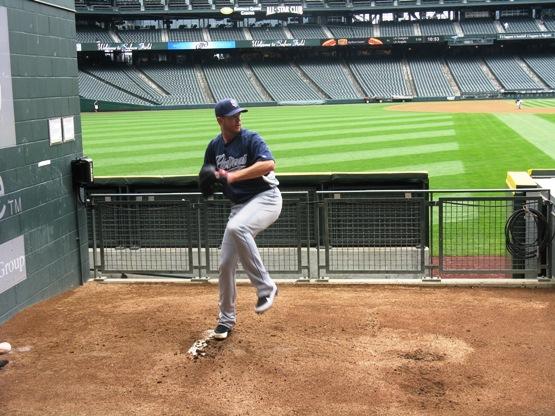 The Center Field entrance way/gate brings a fan to 'The Pen'. This gate opens up 1/2 an hour earlier than the other gates. There are food and drinks available in this area. One can watch activity REAL CLOSE in the bullpens during warm ups. Seen here is a San Diego Padres pitcher getting some practice throws in. Do it. Go early and visit this area of the ballpark.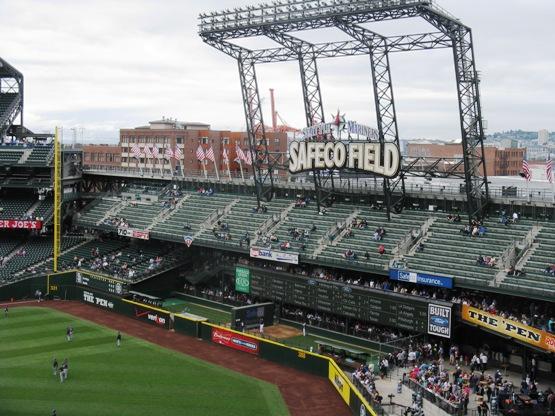 Here's a view of 'The 'Pen' from the third deck. It includes open access to both the Mariners and the visitors bullpen. The area in the bottom right has tables and ledges to park oneself to watch warm ups and the game. Behind all of that is many food and beverage concessions stands. Out of town scores are displayed above the bullpens.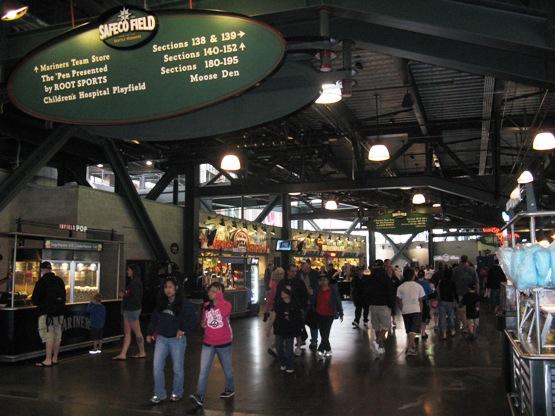 The concourses at Safeco are nice and wide. They do get crowded as game time approaches. Lots and lots and lots of food options. Clearly marked directions to find the area of the park to which you are looking to visit.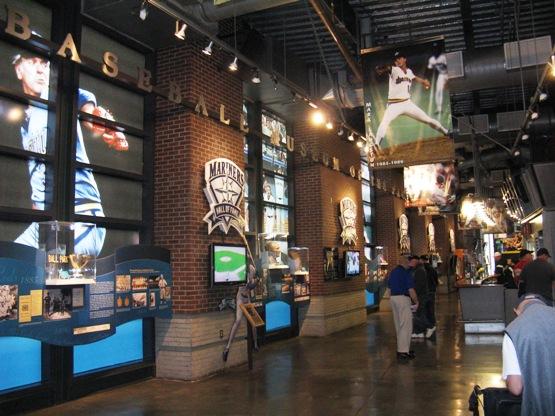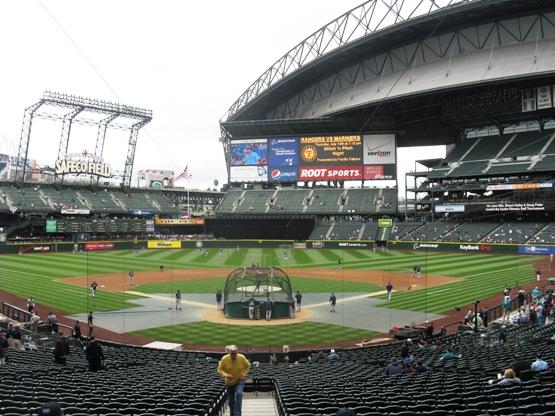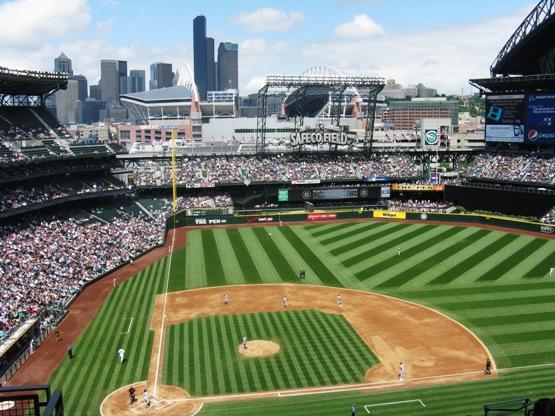 A fantastic view of downtown Seattle. You can see Qwest Field, errr....CenturyLink Field beyond Safeco's left field...and beyond the city skyline.
Would I go back? Absolutely. This is my new favorite American League MLB Stadium.