Date Visited: June 29, 2011
Personal Notes:
I had a really fun time at this stadium and game. The section leaders (ushers/usherettes) were very into the game:
A

pplauding and cheering at good plays

Da

ncing and h

igh-fiving each other

after an Indians run

Clapping when music played

Checking with every fan in their section if things were good with a thumbs-up
The organization handed out 'K' cards (8 1/2" by 11" white cards with a big red K on it). Fans waved them when a player on the opposing team struck out.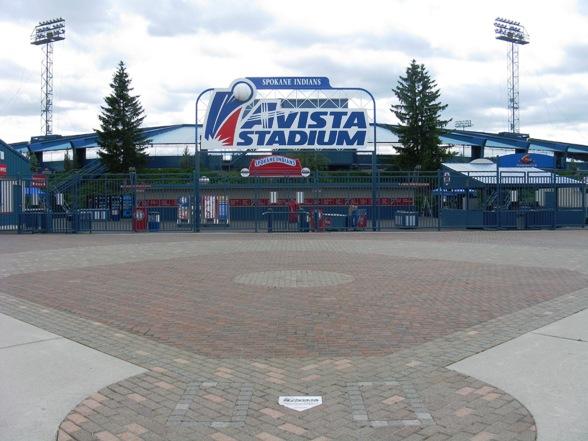 The main entranceway to Avista Stadium. The bricks had inscribed messages from the Spokane Indians fans and supporters.
Behind where I took this photo are placques of the members of the Indians Hall of Fame.
The stadium is located adjacent to the Spokane County Fair and Expo Center and is in an industrial area.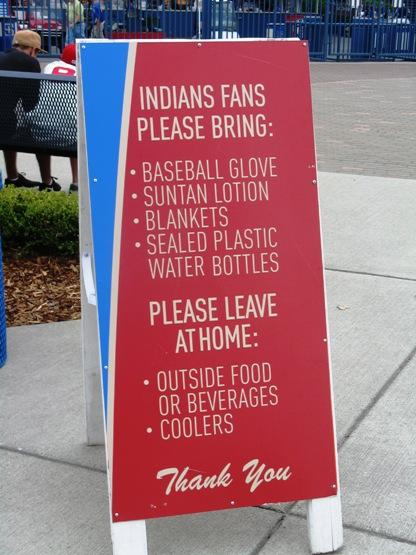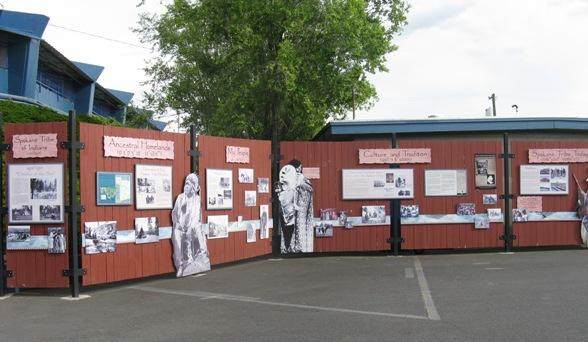 Things I liked about my visit:
Ushers (as mentioned above)

They did not play music when announcing player changes

One giveaway was 'Field of Greens' - the winner won a day of lawn care

Train beyond the outfield

Rim of Honor

and all the history displayed around the stadium

Excellent variety of food and beer

Game time: 2hr 17m - I arrived when it was daylight and it was still daylight out when I left
The traditional posting of the starting line ups (whiteboard and dry erase). This, I like.
The visiting team was the Yakima Bears, Short Season A for the Arizona Diamondbacks.
On a side note, they post real time stats on the stadium scoreboard - things like updated batting average and what the batter did his last at bat.
Things I didn't like:
Music/noise between pitches

The relief pitchers were not always announced