Notes:
The city of Tacoma leaves much to be desired: horrendous traffic, confusing highways, lots of congestion. That being said, I very much enjoyed my visit to Cheney Stadium. Follow below for comments and photos.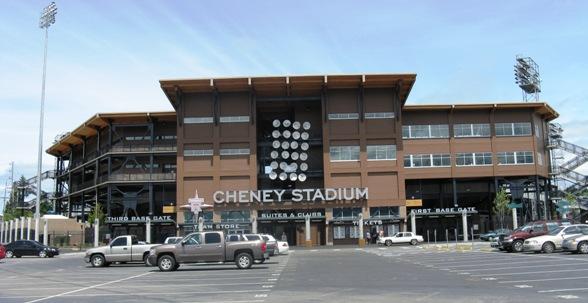 The main entrance to Cheney Stadium. Distinctive looking.
I was glad I took the opportunity to find it and the way back during the daylight hours because I got lost both ways. I did figure it out so I got back safely to my hotel after the game at night.
Things I liked:
Lots of food options

A variety of beer selections

They did not play noise or music between pitches - the lack of that was sweetness to my ears. Fans were able to have conversations with each other without having to yell at each other over the noise. More stadiums (MLB and MiLB) should take notice of this.

The Rainiers won in the bottom of the ninth. Score was 5-5. First batter, first pitch - Luis Jimenez hits a walk off home run!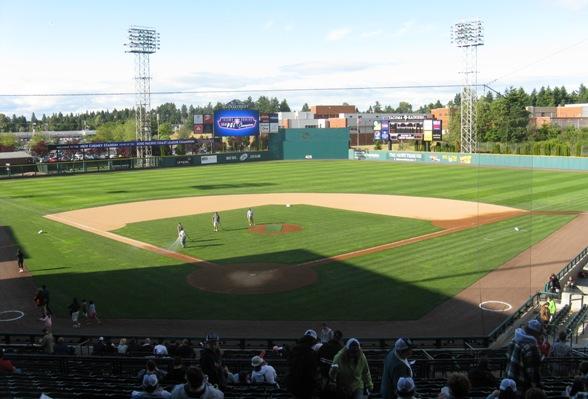 The field from behind homeplate. Both bullpens were in leftfield beyond the playing field. The playing field was well maintained (nice and green). Minimal amounts of advertisements on the outfield wall and scoreboard. The net did not go all the way down the baselines.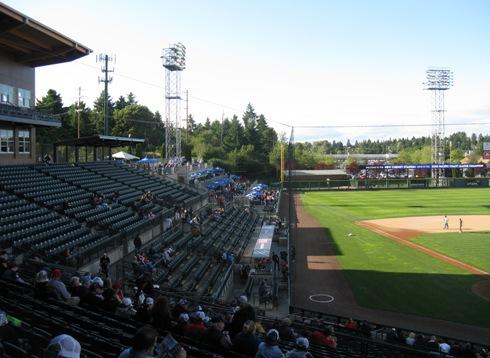 Things I didn't like:
Driving to the stadium in Tacoma traffic

They did play extremely loud music when announcing player changes and relief pitchers

Waiting on line for more than 20 min @ 2 o'clock in the afternoon to get a ticket with only 3 people in front of me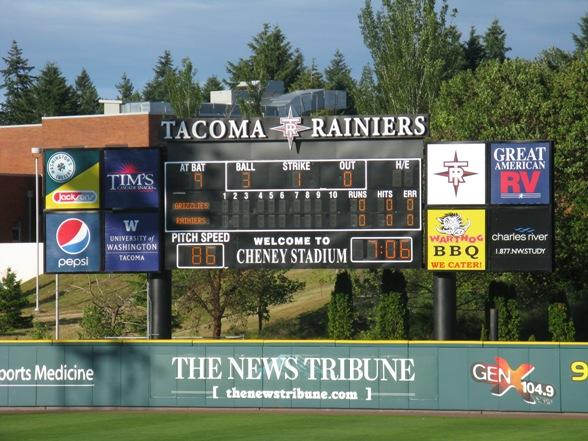 Scoreboard. They did provide the starting lineups on a traditional whiteboard on the concourse for those keeping score. Stats and player information were displayed on a video board in left center field.
Closing Notes:
Cheney Stadium is a great place to see a ballgame minus the city, the highways, and the traffic..