Date Visited: June 27, 2011
Directions: Click here
General Area in State: Boise is in the southwest side of the state, close to the Oregon border
Ease of getting in/out: Pretty decent. Free parking. It IS on a busy 4 lane highway.
Radio Announcer: Excellent. 1350AM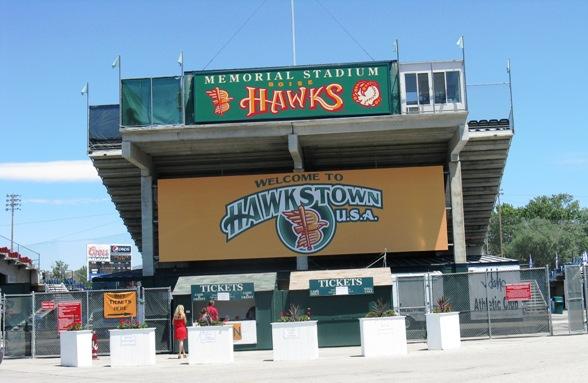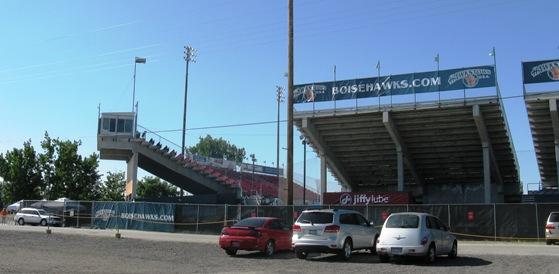 The stadium had three separate concrete seating areas. The one above right is on the first base line. The structure on the left is behind home plate and where the radio announcer, scorekeeper, etc sit. Beyond that is the red seats down the third base line. The seating area had regular seats with arms and a back. The aluminum benches were towards the top of the sections. A very different set up (not bad; just different.)
Things I liked about seeing a game at Memorial Stadium in Boise, ID.
Starting lineup and standings were posted

A great variety of food options available

$5 microbrew

Fans were vocal and supportive of the Hawks

Music was stopped when announcing players and relief pitchers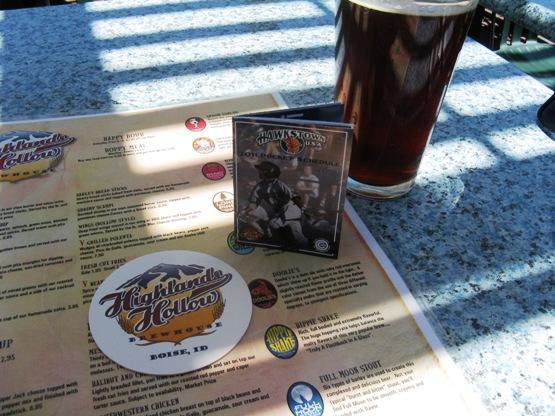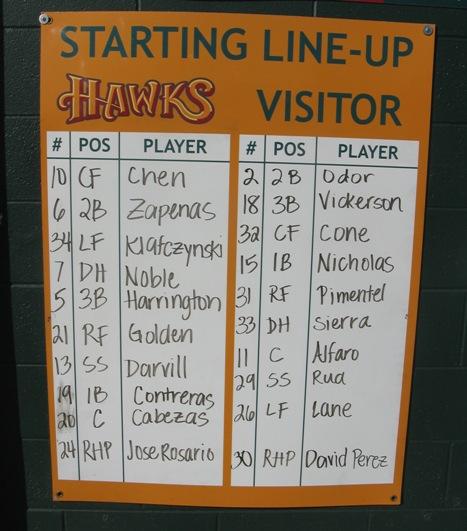 Which of these players will we see in 5 years? BTW, # 33 DH for the Visitors (Spokane Indians) is the son of Ruben Sierra who played for 20 seasons in mostly American League teams.
Things I didn't like about Memorial Stadium:
There was a net around the entire seating area.

Gates opened 45 minutes prior to starting pitch. Definitely not enough time to explore the stadium.

Music snippets between almost every at bat. It got quite annoying.