Date Visited: June 28, 2011
Website: Tri-City Dust Devils
Ease of getting in/out: Excellent! I walked (maybe a block) from the Holiday Inn Express mentioned below.
Customer Service: It was just fine. They let me go in and visit the stadium in the afternoon when I purchased my ticket. Concession personnel were friendly and helpful.
Hotel: Holiday Inn Express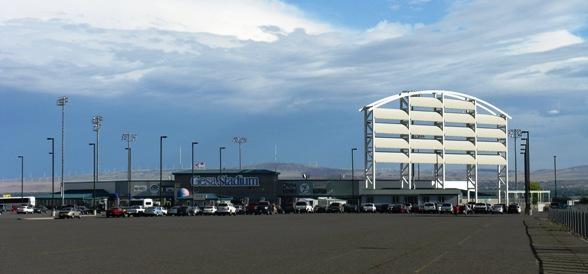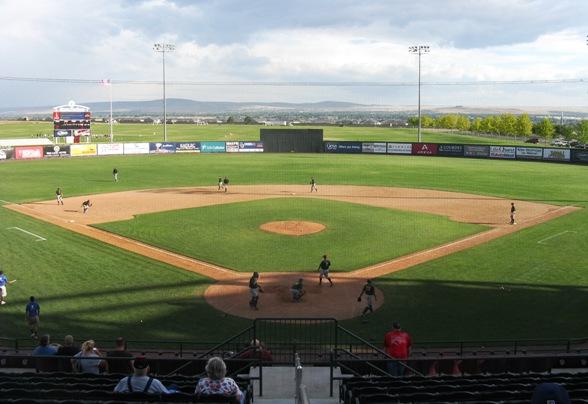 Here's the field. The net did not go around the seating area. That's a good thing.
There were lots of shopping centers and restaurants in the area. Cousins Restaurant is about a half mile from the stadium. It serves breakfast, lunch, and dinner and provides food and beverage deals in the Saloon. There is an IHOP, McDonalds, Pizza, and Panda Express all within a mile or so of the stadium.
There are several local breweries within a 5-mile radius of the stadium.