Date Visited: July 2, 2011
The Yakima Bears moved to Hillsboro, OR and became the Hillsboro Hops beginnng the 2013 season.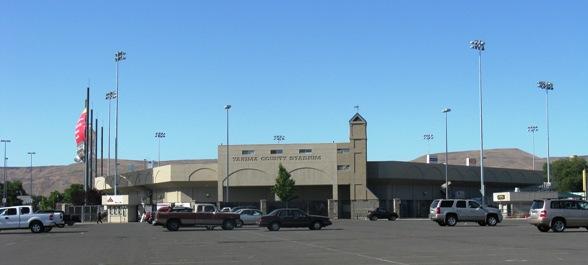 The stadium is a part of the State Fair Grounds. At the game I attended, there was a carnival in process right next door that had a Ferris wheel and many other rides and entertainment options. You may be able to catch some event there when you visit Yakima. Otherwise, it was mainly a commercial/residential area. Parking is $5 which I find high especially for short season A ball.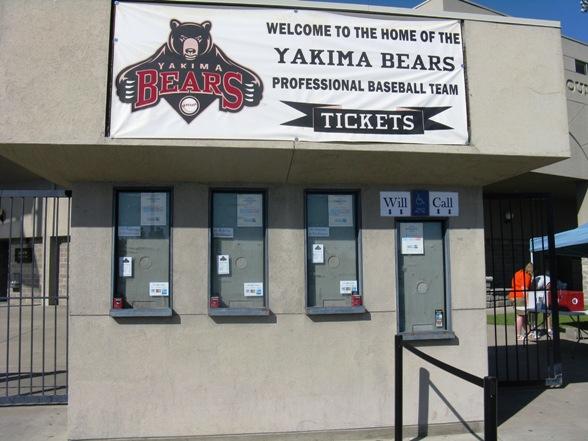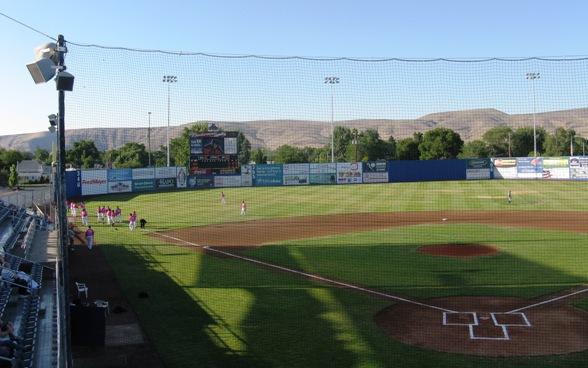 There is a nice view of the mountains/hills beyond the outfield wall. And there's that lovely net that went around the entire seating area.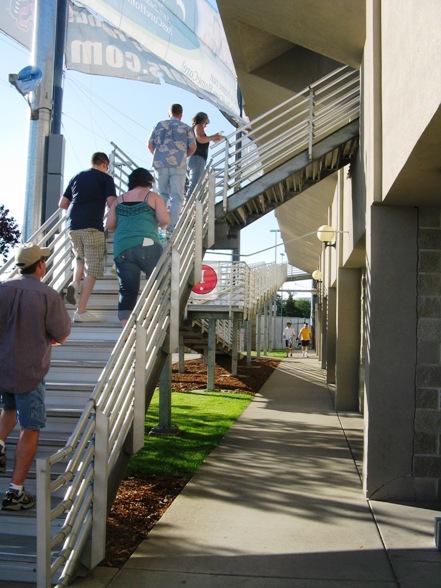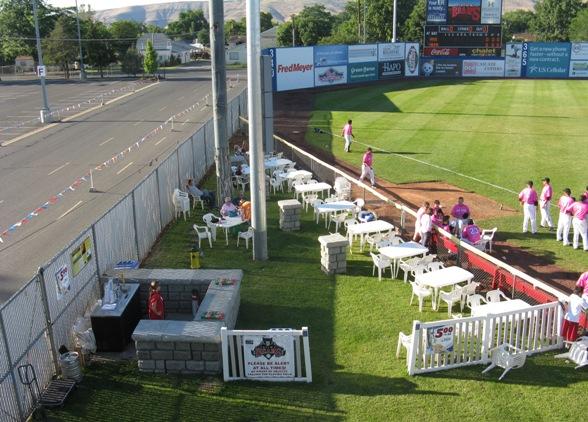 There is a beer garden down the third base line. It serves locally brewed beers from the Yakima Craft Brewing Co. Their IPA is served here. The Yakima Craft Brewing Co. Amber Ale is also served down the first base line; though no beer garden there.
The Bears wore pink jerseys for Cancer Awareness Night. The jerseys were auctioned off after the game.
The bullpens are right on the field adjacent to the beer garden.